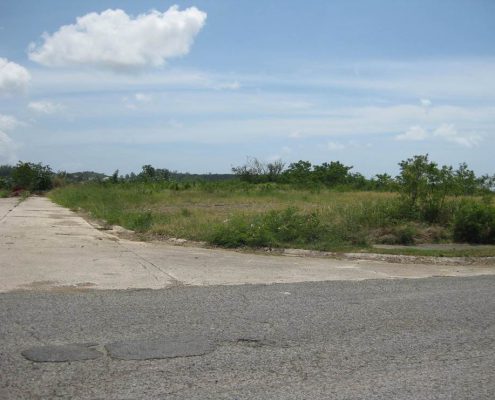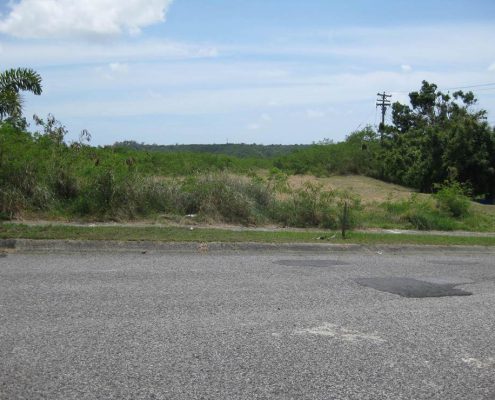 Check out this
Properties at  Villa del Encanto, Juana Díaz, Puerto Rico with development opportunities abound
Price: $ 60,000 and $150,000, respectively (2017's Appraisal available).
Zoning: R1 and C1
 The properties consist of a commercial parcel and a residential parcel located at the entrance of Villa El Encanto single-family subdivision.
The commercial parcel is a vacant lot at the corner of the project entrance with PR-14.
The residential parcel is a remnant site divided in two section by an interior street with the original development proposing eight residential lots in each section.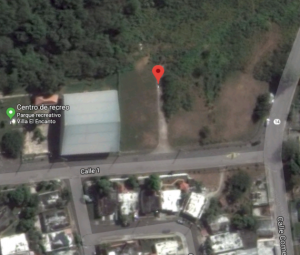 For information call
(787)946-0045 ext. 2017, 2015, 4607, 4594.

Nueva construcción o rehabilitación para alquiler de unidades de vivienda 
(§ 42- IRC – Low Income Housing tax Credit)  
Bajo el programa de Créditos Contributivos de Vivienda por Ingresos Bajos (LIHTC, por sus siglas en inglés) la AFV promueve la nueva construcción y/o rehabilitación de proyectos de vivienda de alquiler a través de todo Puerto Rico.  Los LIHTC son una herramienta del gobierno federal que consiste en créditos contributivos que los gobiernos de los estados y territorios le conceden a desarrolladores, los cuales generalmente los venden a inversionistas a cambio de fondos para financiar la construcción.  
Los dueños e inversionistas en proyectos participantes pueden usar el crédito como una reducción dólar por dólar de su responsabilidad contributiva federal.  Este programa se maneja a tenor con la Sección 42 del Código  de Rentas Internas Federal.  Este crédito se puede reclamar durante 10 años siempre que el proyecto cumpla con los requisitos establecidos en la Sección 42 de ocupación y renta durante el periodo de cumplimiento.  El periodo de cumplimiento es de 15 años para los inversionistas y 30 para los dueños (periodo de uso extendido).   La cantidad de créditos contributivos disponibles para adjudicar se calcula a base de la población de Puerto Rico, según actualiza la Oficina del Censo, multiplicada por la tasa que establece el Congreso de Estados Unidos.  Puede referirse a la  Sección 42, otras aplicables de HUD ya los siguientes reglamentos:   Qualified Allocation Plan, Internal Revenue Code, IRS Bulletins, HUD Regulations, etc.
En complemento la AFV, recibe una subvención en bloque para el desarrollo comunitario y recuperación ante desastres (CDBG-DR), bajo el Programa de Brecha de CDBG-DR de los Créditos Contributivos de Vivienda por Ingresos Bajos (LIHTC) el cual busca completar el financiamiento que necesitan proyectos que ya recibieron fondos a través de Créditos Contributivos proporcionando financiamiento para aumentar otros fondos públicos y/o privados sobre las unidades de vivienda de alquiler. Una vez el proyecto es completado, una parte de las unidades de vivienda construidas o rehabilitadas debe hacerse disponible para personas o familias de bajos recursos, mientras que el resto puede hacerse disponible a precios del mercado.
Para obtener información detallada y los requisitos de elegibilidad, acceda a las guías del programa tituladas PROGRAMA DE BRECHA DE CDBG-DR DE LOS CRÉDITOS DE VIVIENDA POR INGRESOS BAJOS (LIHTC) y publicadas en https://www.cdbg-dr.pr.gov/lihtc/.  También encontrará información sobre el Aviso de Vista Pública de AFV sobre el "2020 Qualified Allocation Plan". 
Tabla – Aportación de los fondos CDBG para el desarrollo de vivienda en Puerto Rico con los fondos de crédito contributivo que administra la AFV
| Rondas | Cantidad de proyectos financiados | Fondos CDBG-DR |
| --- | --- | --- |
| 2016-2017 | 12 | $113 millones |
| 2020 | 33 | $850 millones |
L. No. 106-554, 114 Stat. 2763, 26 U.S.C. § 45D (2000).
Provides financing through the sale of tax credits to United States investors.
The product of the sale contributes to boost the for-sale housing market in Puerto Rico.
PRHFA has a $45 million revolving line of credit.
Program of Community Development Financial Institutions Fund (CDFI Fund-since 1994 – US Treasury Department).
Foster investments in businesses and real estate projects in low-income communities.
Investment Period
Investors holding qualified equity investments (QEIs) in qualified community development entities (CDEs) receive credit [26 U.S.C. § 45D (a)]:
39% in 7 credit allowance dates (cads);
5% annually in 1st 3 cads;
6% annually in last 4 cads.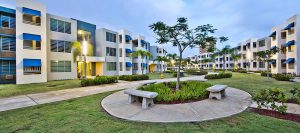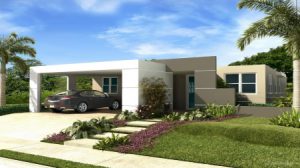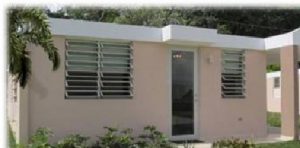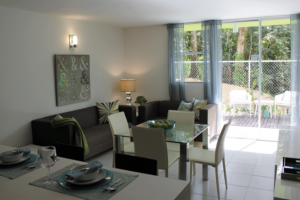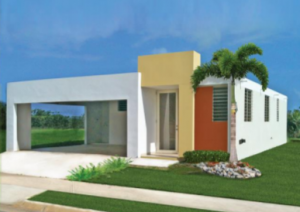 Promotes development of affordable housing
Funds eligible activities:

construction or rehabilitation of rental housing
assistance to buyers (down payment and closing costs to purchase housing with a $1,000 minimum and an average maximum of $45,000)
assistance to homeowners for rehabilitation or construction
assistance to CHDOs with operating expenses

Fondos disponibles para nueva construcción o rehabilitación de unidades de vivienda para la venta
La AFV ofrece financiamiento de hasta el 80% del costo total de la construcción de proyectos de vivienda para la venta.  El precio por unidad no puede exceder los parámetros bajo la Ley Núm. 47 del 26 de junio de 1987, según enmendada (vivienda de bajo costo), ni $200,000.00 (vivienda de precio moderado).
Incluimos la solicitud de financiamiento.
Real Estate Development  – For Sale Projects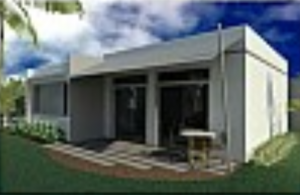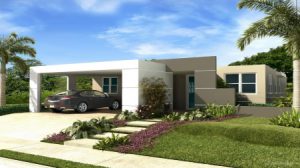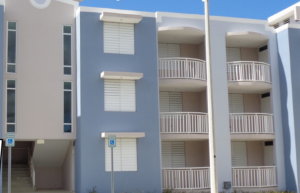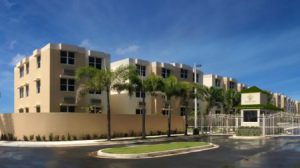 The Puerto Rico Housing Finance Authority, was created pursuant to Act No. 103, approved on August 11, 2001.  The Authority has the power to issue bonds and notes for any of its corporate purposes and to grant direct loans, insure loans and purchase loans, including mortgage-backed securities, from private lenders for the construction, improvement, reconstruction, rehabilitation, enlargement or repair of housing for persons and families of low or moderate income.   The Authority is exempt from the payment of any taxes on its revenues and properties.

Administrator of the HOME Investment Partnerships Program since 2010.
Puerto Rico's State Credit Agency for the Low-Income Housing Tax Credit program under Section 42 of the U.S. Internal Revenue Code, as amended.
Responsible for the Puerto Rico Community Development Fund, a Community Development Entity participating in the New Markets Tax Credits Program of the U.S. Treasury Department. This tax credit program helps to provide funds for for-sale housing projects in Puerto Rico (Section 45D of the Internal Revenue Code).
Administers the Mortgage Loan Insurance Program (Act No. 87).
Our Mission
To promote the development of low-income housing and provide financing, subsidies and incentives for people to acquire or lease a dignified home.
Our Vision
Contribute with the housing, financial, and programs structures to transform housing development at all levels. Play the role of facilitator to further program efficiency and improve the economy.
Our Programs:
Mortgage loans to developers for the construction, improvement, operation and maintenance of rental and for-sale housing for low- to moderate-income families.
Mortgage loans to citizens of low- and moderate-income.
Mortgage Loan Insurance Program (Act No. 87).
Disposition of repossessed properties.
Housing subsidy programs aimed at boosting home purchases.
Section 8 program of the U.S. Housing Act (PHA).
In addition, the PRHFA is a:
Performance Based Contract Administrator (PBCA) for HUD's
Section 8 projects in Puerto Rico.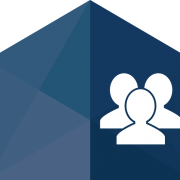 131
TOTAL NUMBER OF SALARIED OFFICERS,
EMPLOYEES AND PERSONS PROVIDED BY EMPLOYMENT CONTRACTS
Gross Receipts for the past 3 years:
2017- $19,000,000
2016- $50,465,256
2015- $47,787,146
Five (5) largest loans originated past 12 months:
Los Claveles II- $10,274,859
Aires del Manantial- $1,942,752
Beatriz Village- $1,050,000
Galería Urbana- $950,000
Gurabo Elderly- $800,000
Servicing
Loan Portfolio:
1-4 Family- $55,202,166.63
Second Mortages- $53,081,089.98
Multifamily- $31,779,854.00
Five Larges Loans:
Los Claveles II- $10,090,095
Los Claveles I- $8,237,481
Jardín del Atlántico- $2,832,871
Lomas de Santa Marta- $2,493,592
Aires de Manantial- $1,938,399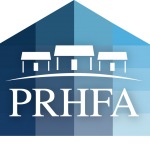 Senior Management
Luis C. Fernández Trinchet

Executive Director
Pablo Muñiz Reyes

Sub Director
José L. De Jesus Jiménez
Assistant Executive Director for Fiscal
Carmen Arroyo Casiano
Assistant Executive Director for Operations
José J. Hernández Caraballo
Assistant Executive Director for Unifamily
Board of Directors
Fernando Gil Enseñat, Esq. President
Christian Sobrino Vega, Esq. Member
 Gerardo Portela Franco, Member
Lcdo. Gabriel Olivera Magraner, Esq. Member
Lcda. Margarita Cintrón Sola, Esq. Secretary
Lcda. Zulema Martínez, Esq. Secretary
Physical address:
606 Barbosa Ave.
Juan C. Cordero Bldg.
Río Piedras PR 00919-0345
Postal address:
PO Box 71361
San Juan PR 00936-8461
Tel (787) 765-7577
Fax (787) 620-3521
Our Values
Our purpose and values form the foundation of our culture — a culture that is rooted in reliability, disciplined risk management, and delivering together as a team to better serve our citizens, strengthen their communities, and deliver value to our Government.
Our businesses
The Authority provides to the Puerto Rico's professional class, specifically to the developers, the investors, the information, financial products and services they need to help achieve their financial goals and the government policy.  Also provides data and information the federal Government and in our intergovernmental relations
Our Culture
Our culture comes from how we run the Authority every day. Our commitment is to "act responsibly," which includes our commitments to ethical behavior, acting with integrity and complying with laws, rules, regulations and policies that reinforce such behavior
Public Records, Policies & Transparency
Public documents maintained by the Puerto Rico Housing Finance Authority are available for inspection by members of the public pursuant to the Puerto Rico Public Documents Act.
Information and procedures to obtain these documents or records can be found in the "Reglamento número 8577 sobre el cobro por servicios de reproducción y digitalización de documentos".